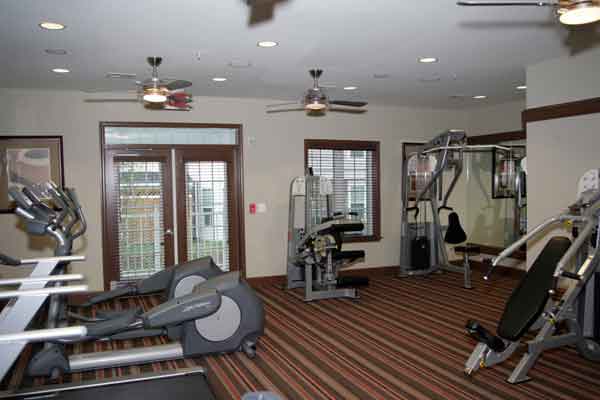 FOUR SEASONS AT ST. MARGARETíS
FITNESS/EXERCISE RULES & REGULATIONS
1. The fitness/exercise room is for the use of owners and guests.
2. Owners must accompany their guests
∑ Minimum age is 18 years of age.
∑ Children are not permitted in the fitness/exercise room.
3. All owners using the fitness/exercise room will be required to sign in and out.
4. Athletic shoes are required.
5. No food, gum, cups or drinks allowed in the fitness/exercise room other than water in an enclosed container.
6. Everyone is required to carry a towel at all times. Users are required to cover the padded equipment with a towel.
7. Please wipe down equipment after use with provided wipes.
8. Lockers will be available for use during exercise session, but all personal items will be removed prior to leaving the facility.
9. All equipment use is limited to 30 minutes when people are waiting.
∑ Allow others to use strength equipment between your sets.
10. Do not move equipment from one location to another.
11. All equipment must be used in the manner for which it was designed.
12. Audio equipment must be used with headsets.
13. Cell phone is not permitted while using equipment.
14. Any damage to the equipment needs to be reported to the Clubhouse/Pool Committee.
USE EQUIPMENT AT YOUR OWN RISK!